Top Management Consulting Firms need innovative and dynamic solutions to stay ahead. GBP INTERNATIONAL is a highly innovative and dynamic consulting company that stands out from the competition in numerous ways. With a wealth of experience, expertise, and a deep commitment to excellence, GBP INTERNATIONAL is the go-to consulting firm for businesses and organizations looking to achieve exceptional results and sustainable growth.
One of the key factors that sets GBP INTERNATIONAL apart from the rest is our unwavering focus on delivering customized, high-quality solutions to our clients. Our team of experienced consultants works closely with each client to understand their unique needs and challenges, and develops tailored solutions that are designed to achieve their specific objectives.
Another major advantage of working with GBP INTERNATIONAL is our deep industry knowledge and expertise. Our consultants have a wealth of experience across a wide range of industries, including manufacturing, finance, healthcare, technology, and more. This means that we are uniquely positioned to provide insightful and valuable advice to our clients, based on our deep understanding of their industry and its unique challenges.
In addition, GBP INTERNATIONAL is known for its innovative and forward-thinking approach to consulting. We are always looking for new and innovative ways to help our clients achieve their goals, whether it's through the use of cutting-edge technology, data analysis, or other innovative approaches.
Finally, GBP INTERNATIONAL is committed to providing exceptional value to our clients. We understand that consulting services can be expensive, which is why we offer a free initial consultation to every interested company. This allows us to better understand your needs and objectives, and provide you with a clear understanding of how we can help you achieve your goals.
In conclusion, if you're looking for a consulting firm that offers customized solutions, deep industry expertise, innovative thinking, and exceptional value, look no further than GBP INTERNATIONAL. Contact us today to schedule your free initial consultation and learn more about how we can help you achieve your goals.
About Volker Friedrich
Volker Friedrich is the founder and managing partner of GBP International. As a strategy consultant with operational industry experience since 1983 he has a strong understanding of how businesses operate and the various factors that can impact their success. He and his team members help organizations to develop and implement effective strategies for achieving their goals, leveraging the operational knowledge and expertise to identify opportunities for improvement and growth.
Volker is frequently invited as keynote speaker or as expert on matters concerning business and politics in and with Asia. Find more details about Volker and his activities here: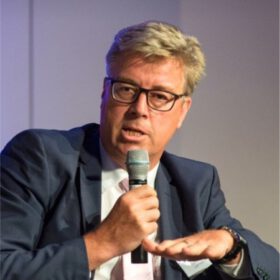 Volker is the founder and managing partner of GBP. He is in charge of the overall positioning of GBP and the direction of the company as well as the supervision of all major projects of GBP
Our consulting firm comprises a team of highly skilled professionals with diverse experiences and backgrounds who are experts in their respective fields. We provide tailored solutions to meet our clients' unique needs and are committed to ongoing professional development to stay up-to-date with the latest developments and best practices in our respective fields. Our team's professionalism and ability to collaborate with clients are key factors in our success. We are dedicated to adding value to our clients' projects and helping them achieve their business objectives, and we offer a range of management consulting services, including interim management, for clients in Asia and Europe.
Our People are our Greatest Assets
Countries we've worked in
Contact us
And we will get in touch as soon as possible.