As everyone is concerned how the consequences of the corona crisis may affect their business, GBP International did not hesitate to make a snapshot survey of the current situation in Asia Pacific.
We have asked: "What are the biggest operational problems in your activities in Asia now?"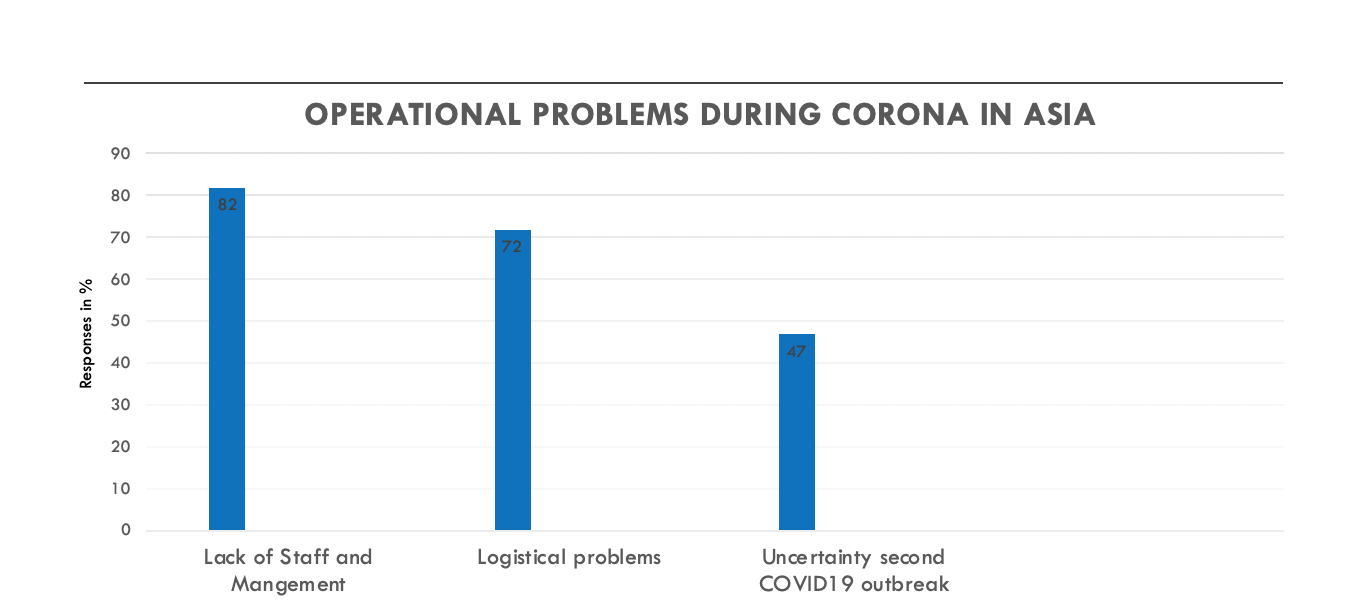 TOP 1:
There is a severe lack of qualified staff and C-Level managers, on site. Due to travel and movement restrictions communication, managing and planning on asian ground has become more difficult than ever.
– (82% of respondents)
TOP 2:
Many logistical problems are occuring. This includes the
procurement of raw material as well as getting products into the production-supply chain
– (72% of respondents)
TOP 3:
The future is unclear at the moment. The uncertainty of a second COVID19 outbreak in direct surroundings and in subsequent a lockdown/closing of operations are currently feard
– (47% of respondents)
GBP International has qualified local and international experts on the ground in Asia to help you now during with your problems caused by the COVID19 outbreak. We are always available for Interim support. Do not hesitate to contact us.
[row] [col span="4″ span__sm="12″] [/col] [col span="4″ span__sm="12″] [button text="Contact Us" link="https://gbp-international.com/contact-page/"] [/col] [col span="4″ span__sm="12″] [/col] [/row]