PRESS RELEASE
for immediate release
Berlin, Kuala Lumpur
8 th November 2019
---
GBP INTERNATIONAL and BLUENUMBER sign comprehensive
cooperation agreement to promote sustainable supply chains
The CEO of GBP INTERNATIONAL Mr Volker Friedrich from Germany and the CEO of BLUENUBER Mr Puvan Selvanathan announced a comprehensive cooperation agreement between the project management and strategy consulting firm GBP INTERNATIONAL and BLUENUMBER.
Under this agreement GBP INTERNATIONAL will promote and market the services of BLUENUMBER under its brand for Big Data, IDaaS, Artificial Intelligence and Supply Chain tracking and others.
This is a milestone for GBP INTERNATIONAL as it will clearly distinguish the company from other consultancy firms by having a hands-on products available which clients and partners can use and implement to track, monitor and improve their supply chain partners from end to end.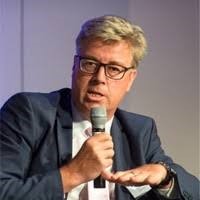 Volker Friedrich in front of the Berlin Skyline where he also teaches International Business Ethics to MBA Students from all over the world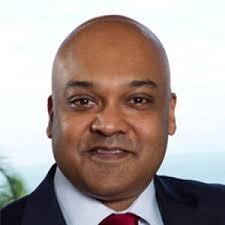 Dr. Puvan Selvanathan in front of the UN Banner where he developed the BLUENUMBER concept
Further GBP INTERNATIONAL has invested into BLUE-NUMBER as a shareholder and subsequently BLUENUMBER has appointed Volker Friedrich as a member of its board in Singapore.
With the scheduled IPO in Singapore in 2021 this is a clear sign of mutual appreciation and we are proud to assist BLUENUMBER with our experience and international network.
At a recent event at the Malaysian Embassy in Berlin Mr Puvan presented the BLUENUMBER concept to an international audience of VCs, Start Ups and stakeholder of the sustainability industry in the presence of the Honourable Ambassador of Malaysia.
Further events are scheduled to follow as BLUENUBER is still open for investors to join the team. On 14 th November 2019 GBP INTERNATIONAL and BLUENUMBER will jointly participant in a conference in Kuala Lumpur to speak about ethical supply chains and its importance for Asian vendors if they wish to enter the European Union with their products and services. Recent scandals from Malaysian manufacturers have been reported in the media and the issue is highly relevant in the industry.
"The cooperation with BLUENUMBER is a chance to disrupt the certification and consulting industry working in the supply chains. We are happy to offer customers an automated and smart and feasible solution which so far nobody else can offer", said Volker Friedrich during a recent interview with a German Business Magazine.
---
About GBP INTERNATIONAL
GBP INTERNATIONAL is an international Strategy & Management Consulting Group with its headquarters in Germany and Malaysia. Volker Friedrich is the founder and CEO of the Group which is established since more than 25 year. Mr Friedrich is also a public speaker and international business coach for CEOs and higher management levels. For further details see: www.gbp-international.com

About BLUENUMBER
BLUENUMBER is a management platform solution for traceability in a supply chain from the source through every tier to the buyer. We discover, trace and analyse all actors in your supply chain and map every stage of production that results in your final product. For further details see: www.bluenumber.org

Points of contact:
Mr Friedrich
Mobile/Whatsapp: 0049-172-2154944
Email: vf@gbp-international.com
Mr Puvan Selvanathan
Mobile/Whatsapp: +1 (917) 515-9959
www.gbp-international.com
Email: puvan@bluenumber.org