Investment Proposal "Protea" Pulp & Paper Mill Malaysia. We are pleased to be mandated by a high-profile Malaysian group to form partnerships in the field of sustainable production processes from renewable fibres. in this case our client is using the empty fruit bunches from the palm oil plantations in Malaysia. this is a cheap and sustainable source of raw material and our client is one of the few mills in the world who has the know how to process efb into high quality pulp and paper products.
Published by: GBP International Sdn. Bhd. 8-2, Jalan Telawi 2, Bangsar Baru, 59100 Kuala Lumpur, Malaysia
---
Imagine you can replace recycled paper with a cheaper alternative which is
abundant in supply and much cheaper – GREEN, PROFITABLE, SCALEABLE!
---
Pulp & Paper Mill
This Pulp & Paper Mill can become your springboard for Asia based on unique EFB technology – signing into an existing network of clients and stakeholders.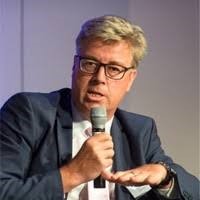 For expressions of interest please contact:
Mr. Volker Friedrich
Managing Director: GBP International
Email: vf@gbp-international.com
Mobile Germany: +49-172-2154944
Upon signing of an NDA, the company name and additional information will be divulged
The company is located in Malaysia and has developed a technology to use "Empty Fruit Bunches" from Palm Oil Plantations as input material
Established in 2012
Location: Pahang, Malaysia
Total land area: 66 ha
Current usage: 17 ha
Annual capacity 50,000 tons
Scalable production
Products:
Raw "green" Pulp
Corrugated Medium Paper
Insulation Material & MDF Board
Furniture and car fibre
• Abundant feed-stock of EFB
• Highly experienced staff
• FDA and GreenTech certification
"PROTEA" is serving the ASEAN markets, China and Japan and has the ways and means to multiply its capacity within Malaysia and Indonesia (EFB supply)
World-class infrastructure
A highly developed ASEAN Member nation
Well educated, English speaking workforce
Investor friendly FDI policies (www.mida.gov.my)
ASEAN free trade area 600 million people
Malaysia has bilateral Free Trade Agreements (FTAs) with: Australia, Chile, India, Japan, New Zealand, Pakistan, and Turkey
ASEAN FTAs with China, Korea and Japan
"PROTEA" has an established customer base in Malaysia, China and ASEAN
The market for non-wood paper is expected to double every 2 years
Availability of recycled paper stagnating
PROTEA is looking for a capital/technology partnership and seeks up to 20 Mio USD to expand their working capital – against shares/license agreement
Capital Needs
Expansion of pulping factory
Pulp Drying Facility
Financial Restructuring
Working Capital
Strengthen Sales Network
Start-up or license production Indonesia
Investor Criteria
European pulp & paper company with expertise and market access
Private Equity Firms seeking green investments
Environmentally focussed
Seeking to establish a strong foothold in Asia
Seeking source of renewable "green" pulp
Long term partnership
For further inquiries and information please contact Managing Partner Volker Friedrich: vf@gbp-international.com
GBP International
Karl-Kunger Str 56 12435 Berlin, Germany
Phone: +49-172-2154944
GBP International
8-2 Jalan Telawi 2 Bangsar Baru 59100 Kuala Lumpur, Malaysia
Mobile: +60-12-2195062